Learn about our screening process
Company Details
Hours
Mon:

9:00 AM - 6:00 PM

Tue:

9:00 AM - 6:00 PM

Wed:

9:00 AM - 6:00 PM

Thu:

9:00 AM - 6:00 PM

Fri:

9:00 AM - 6:00 PM
View All Details & Credentials
Achievements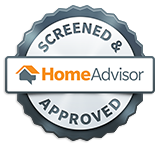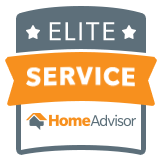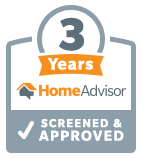 Service Details
Areas of Expertise
Total Bathroom Remodeling
Total Kitchen Remodeling
View All Offerings and Cities Served
Showing 1-10 of 12 results
5.0
Ross Ludwig
Google Review
3/21/2023
*PSA* Ask for Aaron if you're looking for strong communication/reliable advice/great quality workmanship. He might be young, but this guy KNOWS construction more then guys with 20+years experience.. Terrific experience with Wise Builders, Aaron Abramov was my Project Manager. I had to remodel 2 bathrooms because of a leak that went into my neighbors garage. I had a total of 7 companies come out with numbers all around ( Wise Builders quote being in the middle area of bids) Some guys came by and didn't measure at all. Aaron was my 3rd estimate, and the only one out of the 7 that asked me to see the neighbors garage. (why I had to remodel in the first page) Aaron took the time to understand what I needed and not once tried to sell me on something I didn't need. I just felt outright comfortable, to the point I was ready to sign a contract on the spot. Just to show you the type of person he is, he refused to take payment and said something along the lines of "let me take these measurements and have the office/estimator create a detailed scope of work, sleep on it and if you have the same feeling tomorrow, let's go ahead and sign up" When have you ever heard of a representative of company risk of sale like this??? Aaron is not a SALESMAN, he is a true Project Manager and professional. He then invited me to their exclusive showroom in San Jose and I felt at home and in great hands to move forward. Done deal. Communication is a key factor to me and not once did I feel like I couldn't reach him. I had to go to Mexico for 3 weeks to visit my sister and must of called and texted him 100 times. I can go on and on about how happy I am with my remodeling experience, and the outcome really turned out better then I could have hoped for. All expectations met and as well as most importantly TIMELINE. Crew is amazing, respectful. Aaron and team even made sure my sheets were washed and set up for me as soon as I returned home. That's next level. The hardest thing nowadays a contractor you can trust and meet timelines, period. For anyone that is looking for A++ workmanship/ experience I would recommend Wise Builders, and especially Aaron. This guy is sharp and on top of his stuff. Any word that came out of his mouth was done, and done with love. I come from a background in sales, and you can't teach this stuff. Wonder who his parents are? Lol -Ross
Response from Company:
Ross, thank you for taking the time to share your satisfaction! We loved working with you as much as you enjoyed the service and experience! We're here for you anytime, Thank you for making the WISE Choice!
5.0
Arno Grigorian
Google Review
3/13/2023
Nathan and his team helped fix the damage from the water leak. The process was very seamless and very transparent. His contractors did an outstanding job fixing all the damage and restored my floor and ceiling to original condition. They were also very flexible and were albe to come in ealrier and completed work sooner than had originally anticipated. Nathan was very responsive and professional answering all the questions and even made some recommendations. I would highly recommend Nathan and his team to anyone looking for any work!!!!
Response from Company:
Arno, We appreciate you taking the time to briefly describe your experience with Wise Builders. We cherish your business and are grateful for the chance to work with you to accomplish a fantastic project ahead of schedule. Never hesitate to get in touch with us if you have any renovation needs; with Wise Builders, you have a dependable contractor for life! Kindly, The Wise Builders Family
Terrible experience with Roi Omer. I had a whole house renovation and selected Wise builders as they had good reviews and even spoke with some of the other customers. However my experience was quite different as my project was significantly delayed, poorly managed and workmanship was awful. Project was actually given to AV Builders group with their own general contractor. Roi is not a GC and does not have much construction background. He had no control over the project as AV builders were in charge of the workers and crew. Wise builders were only in charge for pulling permit, taking you to the show room, and "project management". Roi was just there to make excuses when project was delayed, I found out quickly that he was disconnected from the project and had no idea what the GC was planning to work on. Timeline: quoted 6-8 weeks, took 18weeks to move in. Took 2 months later to fully complete. Project was delayed 18 days from even starting, delays weren't due to covid, they had other projects and didn't work all the time. Workmanship: shower tile was crooked, kitchen backsplash is uneven, walls were not crooked. Customer service: Roi would scold me when I talked to the worked when I visited my house, telling me its unprofessional. I needed to talk to the workers because they had questions that would never feedback to me through Roi. I pretty much had to do his job of managing the project. He would come back once a week for 5 min and leave, he never caught any issues, he was just a salesman. Roi would always blame everyone else and not take responsibility for his mistakes. Main issues I paid $5500 extra to vacuum the existing cellulose insulation and put R38 insulation in the attic. They completely forgot until I reminded them. They tried to cut cost by not vacuuming and putting in R30 insulation and skipped an entire living room. I caught them and Roi was only ok with giving me back $1200, this wasn't resolved until 3 months later when Erez the owner had to step in make it right. They moved in my fridge with a tiny dolly which broke and dented my fridge door and scratched my new floor. It took them 2 months to get me a new door and even though I insisted on having a fridge technician do the repair, they got their worker who forgot to transfer the seal and my freezer melted. Roi told me that they will coordinate with contractors for the project. I sent him emails for scheduling the roofing, for 6 weeks he did nothing and when i asked him, he asked me to do it instead. All he had to do was tell them when they can come to replace the roof, they are scheduled months in advance. The project was supposed to start on 4/30, it didn't until 5/18, there was no communication from Roi about this delay. He tried to pin this on me that some of the material isn't purchased, however I found out later that they purchased lumber late. None of my materials were even needed till finishing, nothing was delayed due to my materials. For the final inspection, he was here for 10 minutes, asked the GC if we were going to pass (we didn't), and left. He never bothered to check for any issues, I had to spend the day there and making a list for them. The dryer wasn't connected, lots of paint issues, outlets were missing from the plan. For the second inspection, we almost failed because Roi didn't get the porto potty removed which should have been done by the first. The front step was made 6 inches taller, the posts were 3 inches thicker than the plan. Nobody caught this, Roi never looked at the plans at the site. I had to catch these things. Roi tried to trick me oh the plans don't include stucoo thickness. For the rough inspection, the plumbing needed to be done. The plumber never showed up and Roi tells me they have a big team and will get it done. The day of inspection they realized its not done and tried to blame me because the bathtub was the wrong version. None of the plumbing in the walls were done, there was a trench for sewer that was half dug, they fired the plumber and didn't pay him for the work that was already done.
Response from Company:
Mr. Alan, I sincerely apologize for your negative experience with Roi Omer during your home renovation project. Wise Builders stands for quality work and effective communication, and we regret that this was not the case in this occasion. We firmly believe in providing excellent customer service, as demonstrated by this prompt response. Direct communication with the project manager is beyond our control. Our entire team, on the other hand, is available, ready to prevent and or solve any problems that may arise from beginning until end of the project. That is why we acted quickly to correct this situation. To be clear, Roi has since been fired for his lack of project responsibility. When you spoke with CEO, Erez and he took the time to call you to make things right, we got the impression that you knew you had the full support of the Wise Builders team. It is our policy to welcome new clients with an onboarding email and phone call in which we explain that if you are unhappy, have any questions or concerns, or are dissatisfied with your assigned project manager, please let us know immediately. The email sent to you from production manager Isabel states as follows: "Jalina and I, as the production manager and production assistant, will be your secondary contacts after your project manager to assist with any future questions or concerns that may arise during the course of your project." Followed by point of contact information. I wish you had contacted us as soon as you realized something wasn't right. It wasn't until you finally had contact with CEO Erez, that our office found out about your dissatisfaction. We would not have hesitated to replace the assigned team or any members who were not behaving professionally, immediately. After your conversation with the CEO, Erez, we moved quickly to make things right for you, and he approved our accounting team crediting you for some of the things you mention in your review. As you mentioned, we have stellar 5 star reviews from happy clients who have had a great experience. This is not to say that we never fail, but rather that whenever something goes wrong, there is a full team standing behind you ready to make things right! Wise builders is working with various teams on a wide range of projects. Again, these kinds of problems are uncommon, but when they do arise, we follow the appropriate procedures and address them right away. Alan, We would like to talk and make an effort to repair this relationship. Please get in touch with us!
5.0
Amy Lee
Google Review
12/12/2022
We were referred to Wise Builders from a family member and we are glad that we ended up working with them. We love our project manager Michele who is always very responsive and helpful with her honest advices. There are million moving parts involved with getting the permit from the city, ordering materials, inspections, and of course many unforeseen changes and added costs involved with remodeling an old house with a tight deadline. The whole ordeal would have been much more stressful without Michele and her team. I would highly recommend Wise Builders and would work with them again in the future.
Response from Company:
Dear Amy, We appreciate you taking the leap and entrusting your project to Michelle and Wise Builders. We strive to exceed our clients' expectations through effective communication, skilled craftsmanship, and magnificent results. We appreciate your continued business. We had a great time working with you and will be available to help with any future Home-related needs. Kindly Wise Builders Team
5.0
Jason Park
Google Review
9/17/2022
This review is long overdue.  We remodeled our house in 2019 and it was complete in early 2020.  Our project was a full home remodel barely short of a rebuild which took 10 months of build after permit approvals which was the estimate and actual time as well.  We couldn't be happier about the entire process and build and to be honest, WISE Builders actually surpassed our expectations and hopes of a good and reliable builder and contractor during the entire process. Our first meeting was with Nathan as the project manager from WISE builders and we immediately clicked with him from the first meeting.  He was very knowledgeable and willing to hear out what our desires for the remodel were.  He was patient and fair during the entire bidding process and ultimately we decided to go with WISE builders for our project. Once we decided to move forward, Nathan knew of our time constraints and hustled immediately getting our plans set and submitted to the city for approval.  As soon as the permits were approved and it was time for demo and construction, Nathan and his team got to work immediately.  Very few surprises came up during the construction and whenever anything did, Nathan was very clear to map out our options without any pressure.  Each day, besides Sundays, there was a team working on the house so we were able to really see progress on a daily basis.  Nathan had a lot of recommended vendors for the finished materials and even though we did our own research and meetings, we ended up going with the majority of his recommended vendors for them. It was really refreshing to work with a reputable and professional company on our rebuild that really knows their stuff and do this on a regular basis.  As homeowners working on our first major construction project, they really guided us thru the whole process in the best way possible and we've been loving the house 2+ years in now. Thank you Nathan and Wise Builders for your dedication to quality and respect during our home project and I highly recommend anyone looking for a quality team to work on their rebuild to talk to Wise Builders first.  They'll be straight with you, tell you like it is, and put care and an A-team on your project!
Response from Company:
Thank you for taking the time to share your feedback. We are honored to serve you!
5.0
Eric H.
Pleasanton, CA
2/9/2021
I cannot recommend enough! Our project included a kitchen remodel, new flooring, and recessed lighting throughout the home. The final result exceeded our expectations and has made our newly purchased home more functional, as well as more comfortable. The project was completed in lightning speed (~40% faster than original quote, which was reasonable to begin with), but certainly without compromising on quality. Everything turned out beautiful!
They responded very quick to my email and sent me very competitive offer for my bathroom remodel. I needed a full bathroom remodel and wanted more expensive option. I also asked some other contractors but their offers were overpriced. The project lasted 24 days and it as non stop working. The house was always clean at the end of the day, they were very professional. The result of their hard work was a magnificent bathroom, I will recommend.
I went with Wise Builders to renovate my 2 rooms, my bedroom and living room. They responded at my first contact immediately and provided to me necessary details about their offer. They were very honest and didn't made pressure to me, price was reasonable and I accepted it. Sal and his team were phenomenal in every aspect of work, pleasant, patient, helpful, quick. Sal was always available for any questions or other things, he kept eye on every single detail just to make sure that I will be satisfied at the end. And indeed, I was more than satisfied with their work, rooms are awesome, great job, I can't ask for more! Top contractor, highly recommend!!
Response from Company:
Thank you for taking the time to describe your experience with Wise Builders. Sal along with our entire team is proud to have exceeded your expectations! Wishing you and your lovely family Happy Holidays, The Wise Builders Team
5.0
Henry R.
Santa Clara, CA
12/10/2018
I have great experience with this company. They remodeled my kitchen and it wasn't an easy work but Wise Builders team did a fantastic job. They were professional and efficient, worked hard and quick every day and informed me about everything. The project manager gave me some great suggestions and I am very thankful for that. The project was finished on time with no extra costs, they used highest possible quality materials and the new look of kitchen is top notch. Very trustworthy company, highly recommend!
Response from Company:
Thank you for trusting our team with such an important part of your home. As you mention, remodeling and expanding your kitchen required strategic planning and our commitment to provide you with a functional space for you and your family. We are so proud to have completed this renovation right on time for the holidays. Enjoy!
5.0
Gerald R.
San Jose, CA
12/8/2018
We hired Wise Builders to full remodel our old bathroom. They were very responsible from our first contact to the end of the project. The working team was professional, pleasant and very communicative, they updated us with working progress all the time to make sure everything goes on plan. There was some issues but it didn't affected on ending time of project, it was on time and the price also didn't changed. The bathroom looks phenomenal! Great service and very reliable company!
Response from Company:
We are honored to receive such great feedback! Thank you for your kind words describing your experience with our team, we value your business and look for ward to assisting you with any future remodeling and construction needs.
Photos
Down to the studs remodel
Kitchen Remodel -San Jose
San Jose Bathroom Remodel
Cupertino Bathrooms Reno.
San Jose Bathroom Remodel
Find More Pros
HomeAdvisor allows Service Professionals to post information about themselves and their business on their profile. HomeAdvisor does not review or verify the information representations set forth in those profiles as they are self-reported by the Service Professional.
HomeAdvisor verifies state-level licensing where applicable - note: some states require local or county level licensing and you should verify whether or not your pro is properly licensed.
To find more licensing information for your state, visit our Licensing Requirements page.